Part 11. Choose a market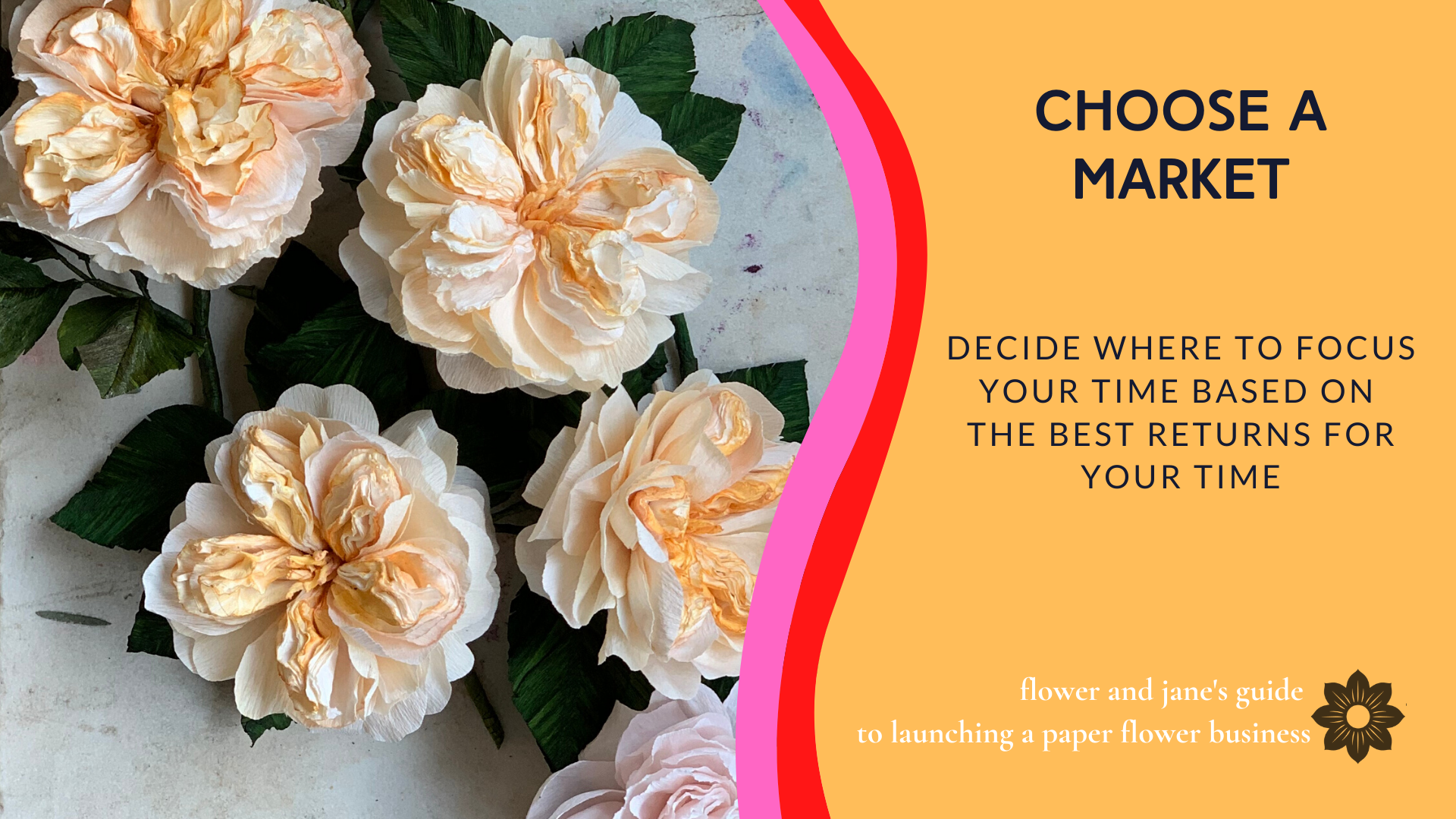 In this section you will read my thoughts on the markets you may choose. Examples are of artists I really admire!


---


Etsy store
Pros: Everybody knows Etsy!
Cons: Yes, everybody does know Etsy: the online marketplace that places you in searches against other makers. If you're not on your marketing game with really excellent photos and a pricing formula that allows you an income, it can quickly become arduous to watch your site languish if there is no traffic, or earn the ire of your peers by underpricing, or freak out because your sale garnered way more orders than you have time to make. Decide if you really are able to make a catalog of products that you can recreate with great proficiency, as well as market them and fulfill them (that means ship). The worst feeling in the world is to spend time developing a product that no one buys, without understanding why no one is buying it, or to make a sale, and in the end exhaust your resources fulfilling it.
To use another analogy, if you go to a fruit market and look for lemons, and seven different farms have lemons for sale, you as the consumer get the honor of picking out the most exquisite lemons at the market. You don't even care about the lemons that don't sing your song, you walk past them. There are a lot of lemons, after all. If you really want pricey organic lemons you will pay for them, too, especially when you see them in their basket, on a gingham tablecloth, with a few other items laid out like a picnic at an Italian villa.
At the very least, concurrently run your own online store if you are able. That space removes the noise of the competition. Be willing to make your product stand out to attract Business, both in quality, and in presentation. It doesn't have to take a lot of money, it takes time and creative problem solving to make your margins work.
Online website
Pros: You have total control and your website is made! Your assets can be shared across platforms. You have web statistics to better understand your customers. You can really show the world your brand. You can focus on the types of customers you want to attract (brides, collectors, gift givers, event planners, etc.)
Cons: You do have total control. You have to put a ton of time in. Or pay someone else (often a business expense that you can invest in later, but not up front. Pro tip: it's easier/cheaper to hire a virtual assistant to fix your mistakes than it is to hire a website developer to build your site). You need high resolution images, no spelling errors, clear pricing schemes and clear terms of service (when and how it will be shipped, return policy, etc.). You need shop integration of some kind. All of these things add up, so make sure you are very clear on the true cost of running a website, considering how much is involved to make an income.
Brick and Mortar Retail Store
Pros: Clients and customers can see your physical space and attach value to your product. Multipurpose spaces allow for primary and secondary markets (including web sales, workshops, events, product sales and referrals).
Cons: Without significant foot traffic, which can cost advertising dollars, or a healthy online following, which can attract Business, the costs of running a physical store can outweigh the benefits. Consider how far it is from your physical home, the rent, the insurance, and weigh whether the costs outweigh the ability to make money.
Kits
Pros: You have produced a product-baby and it is fun and fulfilling. You have invested money and design time and you are happy to share something you take pride in with the community.
Cons: You have to figure out how many kits, times the wholesale costs and expenses, and your distribution and fulfillment to get any kind of bottom line wrinkled out. If those numbers are really high and you wind up selling 100 kits in one weekend, you may need more than one glass of wine on Monday. One to celebrate and one to ask yourself how many days it will take to pack the kits. Time is money. You may come up with a fabulous kit and find out someone else is making one similar, and it can be total coincidence, or not. You may feel crushed when you realize your idea is not unique, and in fact highly replicable. If you wish to include others via collaborations, you have to cut them into the kit profit or pay them some renumeration and have a clear contract. Less than that is unprofessional.
Online teaching
Pros: You can work from home, and only need to produce the flowers necessary for the course (instead of 100 sunflowers, you make ten during production, and sell 100 courses).
Cons: Marketing yourself, understanding the workflow of production, designing a school experience, understanding universal curricular design, and incorporating adult learning methods are all professional activities that one cannot simply assume will be easy, quick, or painless to achieve. Understanding what to charge if you are not operating within your means can get very expensive. I shoot on a shoestring, with tricks I've learned as a practicing k-12 teacher for 15 years (teachers never have a big budget and must deliver quality curricula-at least that was my scenario, middle school kids will tell you when your content is terrible). If you feel you need to invest in thousands of dollars of equipment and programs, you may need to reconsider production costs versus what you can make as an online instructor. If your initial cost cannot be recouped within a year, consider rethinking how you understand quality content to be made and delivered.
Gallery Representation
Pros: Your work is seen as a collector's item and will be marketed by a professional.
Cons: That professional will take a significant cut, require a catalog, request you to appear at promotional and industry events, and essentially partner with you. It's not a con at all. It's Business. You want this level of representation. This is a slow, long game of investing in materials and creating archival works for collectors.
Example of an outstanding artist: Tiffanie Turner
Book Author
Pros: This is the ultimate level of "making it" in a field. People will purchase your book and understand you are an authority. You can be creative and the finished product is marketed via brick and mortar as well as online retailers.
Cons: The time and energy may not equate to immediate sales. Working to market your book can be difficult in a free market (free YouTube tutorials versus your published work). The publisher takes a cut. The editor is highly critical if you are good, (if they are any good), as a team effort of living with deadline anxiety plus the product value of your actual ideas. You may underestimate the level of participation required of you, in writing, editing, or promoting the book.
Regardless, if given the opportunity, measure its value in real time. You do not have to write a book if it is not for you. Nowadays, video seems more consumable to the average person.
Example of an outstanding author: Lucia Balcazar
Perhaps after reading all of this, you feel discouraged. Return to the root of why you are reading. If it remains a passion for paper flowers, dig in, choose a lane, and do the work. I can assure you that running a business is a very good education. Failure teaches us. We should call it a learning experience, and re-iterate.
In Business, the ability to keep trying is as valuable as the ability to come up with an initial idea.